Home

---


Our Stallions

---
Our Stallions Offsprings

---
Horses for Sale

---


Aussie Pups for Sale

---
Current News

---

God Bless America
Welcome
Bates Quarter and Paint Horses is a small-scale Iowa horse farm focusing on good minded all-around horses. We enjoy horses in every aspect - from halter to roping and everything in between. Our goal is to produce horses that have the mental and physical ability to be used in multiple areas with respectable performances in all.
We do accept outside horses to fit for halter classes and especially love to fit foals for the fall futurities. Our facilities are clean, safe and ready for your visiting horse.

Aerial View of our Farm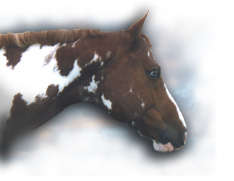 Rocki The Sequel
Our Paint Stallion is contributing to our cause in the horse industry. Fulfilling our life long dream, Rocki has earned an APHA Open Championship, APHA Open Superior Western Pleasure, and APHA Open Versatility Award. Rocki was also honored to win the IPHC Super Horse Award in 1998.
Although Rocki now spends the majority of his time standing stud at our farm, Rocki occasionally returns to the roping pen for some good times or to help guide a young roper. Now it is our pleasure to see Rocki's foals following in their father's footsteps.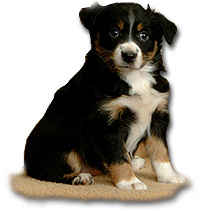 Australian Shepherd Dogs
Along with the horses, we enjoy our Australian Shepherd dogs. Also, athletes, these dogs are our best friends and nonstop working companions. Our pups are being used for companions, livestock, obedience, and agility trials. We raise several litters a year and have two males available for stud service.
Ron and Laurie





Our real jobs find Ron a national rep for various equine products. In the past, he has served as an IPHC board of directors member and President for three years. He also served Iowa as a national director to the APHA. Laurie works at a vet clinic, which fits perfectly with her life's passions - horses and dogs. She also markets equine insurance.
Visit our web site regularly for updates on people pleasing horses and aussies!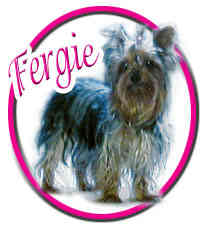 Visit us at the farm too! And, when you stop by the farm, don't forget to say "Hi" to the real head of the household, Fergie, the mighty 4# Yorkie!